Currently offering online individual and couples' sessions for clients in California and Colorado.   Ask about 2-day private intensives! (offered in the Carlsbad, San Diego area)                                                                                                                                
Next In-person Boulder, CO "Getting the Love You Want" Couples Workshop:

      April 14-16, 2023.
Next In-person San Diego, CA "Getting the Love You Want" Couples Workshop:

       April 1-2, 2023.
My passion is helping couples and individuals attain the life and relationships they desire. Whether you are struggling, and in immediate need of help; or, if you simply want to have a GREAT relationship, or find deeper meaning in your life and work–I am here to help.
How Can I help?
I have worked with hundreds of couples over the last 30 years, using a very effective approach called Imago Relationship Therapy. This method was developed by Harville Hendrix, Ph.D., author of the best-selling book "Getting the Love You Want". I offer a variety of services to best meet your needs, including Weekend Workshops, Marriage Seminars, Private Couples Counseling, and Private Intensive Couples Retreats.. Depending on your particular needs and resources, I am confident that I can help you improve your marriage/relationship.
What if we are considering separation/divorce?
If one or both of you are seriously considering separation or divorce, and you are trying to decide what direction to go before committing to couples counseling, I would recommend that we do short-term "Discernment Counseling" which is designed to help get clarity about this decision.  For more information, click here.
What if I'm Single?
If you are single or recently divorced, we will explore your patterns in relationship, and explore how to have more satisfying relationships with your-Self, and others.
---
Workshops, Therapy and Counseling Services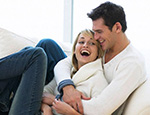 Workshops for Couples
Re-energize and re-vitalize your relationship! Learn the most effective ways to end power struggles, and enhance and enrich your relationship. This weekend will forever change the way you look at yourself, your partner, and your relationship. Learn more.
---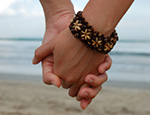 Private Couples Counseling
Learn the skills necessary to communicate effectively, and resolve even longstanding conflicts with ease.  Restore the passion, intimacy, and joy that brought you together at the start. Deepen your connection, intimacy, and commitment.  Learn more.
---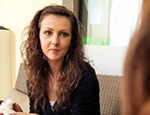 Individual Counseling
Personal work to have a better relationship with your-self, and others. Mindfulness approach to healing anxiety and depression; personal and spiritual growth work; experiential work to explore your inner "Selves"; preparation for committed partnership. Learn more.
---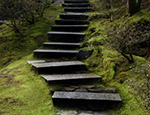 Imago Certification Training for Therapists
In-depth training to help you become a competent, and confident marriage/couples counselor. Certification allows you to join a vast network of dedicated therapists and resources such as Advanced Training, Supervision, and Conferences. Learn more.
---